LSE 6
LSE-6 Jewllery Steam Cleaner.

Application
By holding under the steam nozzle with tweezers you have a clean , dry and sparking piece of jewellery seconds
For the renewal and refreshening of jewellery .
For finishing . completion of polishing and ultrasonic process . Best regarding any inlaind work.
For before and after rodium process.
Best for the examination of inlaid work ( setting of diamonds ).
THE DAYS OF MANUAL CLEANING AND POLISING OF JEWELLRY ARE OVER.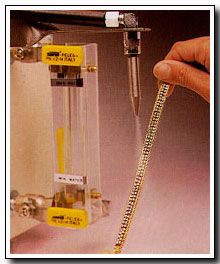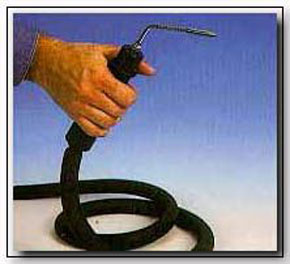 Features
Compact ( 25 cms high * 21 cms wide * 42 cms long). Light ( 16.5kgs ) and portable.
Shipped fully assembled and pretested.
No special installation required.
Plugs into any 110 or 220 volt electrical outlet.
A short delay between switcihing and operational readiness.
High pressure steam 7 bar (100 P.S.I)
No drop in steam pressure after operation.
Automatic steam release (solenoid) valve.
Automatic safety valve.
Conventional water intake funnel.
6 liters ( 1.5 gallon ) capacity.
water level sight glass ( with protective rods ).
Automatic switch when reaches element.
Long –life , low watt density heating element.
Steam cleaning cycle neon indicating light.
Easy to read pressure gauge
Pressure regulation.
Water outlet tap.
Easy to handle steam nozzle.
Electric switch for selection of steam operation.
Operational heating cycle neon indication light.
Electrical foot actuated steam release switch.
Specially treated for maximum protection against rust and corrosion.
All parts and workmanshiop FULLY GUIARANTEED.