LSE 20
LSE-20 Jewllery Steam Cleaner.

Application
For high volume, around-the-clock production, for the large jewellery manufacturer or repair shop.
Equipped with extra heavy duty heater and controls.
A second Automatic steam release valve and a foot pedal control can be used for continuous operation (optional).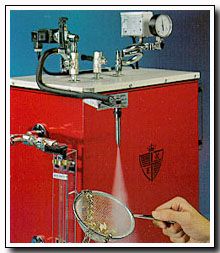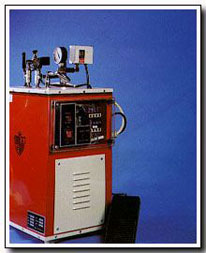 Features
Compact ( H-500mm ; W-280mm ; L-420mm) . Weight – 40kg.
Shipped fully assembled and pretested.
No special installation required.
Plugs into any 110 or 220 volt electrical outlet.
Three 12Amp phase or single 36Amp phase
High pressure steam, 8 bar (120 P.S.I).
20 liters capacity
A short delay between switching on and operational readiness.
No drop in steam pressure during operation
Automatic steam release (solenoid) valve.
Automatic safety valve.
Water level indicator
Automatically switches off, when water reached the element.
An un returnable water valve.
Long life , low watt density heating elements
Steam cleaning cycle neon indication light.
Easy to read, pressure gauge.
Pressure water tap.
Outlet water taps.
Easy to handle .steam nozzle.
Electric selector of steam operation.
Operational heating cycle neon release switch.
Specially treated for maximum protection against rust and corrosion.
All parts and workmanship are fully guaranteed.