MASTER 3D
MASTER 3D

SIMPLY THE BEST.
With MASTER 3D Elettrolaser has created the most comprehensive laser welding and easy to use that was ever made.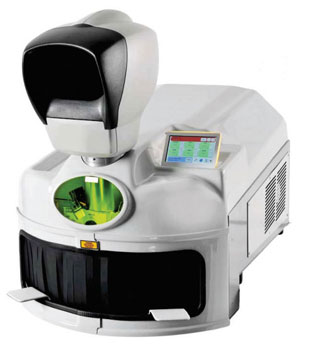 MASTER 3D LASER APPLICATIONS
Easily weld precious metals and other, including platinum, titanium, gold,silver and palladium.
Repairs old jewellery perfectly.
Repairs mounting without having to remove the stones.
Repairs watches and other parts, even glasses.
Welds the elements using weld materials,and leaves them clear,sharp and without the need to clean again.
Repairs casting defects such as porosity or breakages, by simply welding those areas with solder wire.
NEW FEATURES OFFERED BY MASTER 3D
Steromicroscope Vision 3D (no eyeglasses)
Adjustable color screen display
Powerful led lights with D.C.L.
Powerful cooling system
Internal joystick to the welding chamber
Low noise
24 months full warranty
Automatic shutdown system
High brightness shutter LCD