MEGA
MEGA

HIGH HANDLY TECNOLOGY

MEGA is the first machine created by Elettrolaser: from a technological point of view it contains a concentration of six year study in the electronic, optical and mechanical field. The new digital microprocessor, works 100 times faster than traditional systems, and is able to measure the high energy precisely, analysing it and sampling it every 100 micro seconds.

All of this makes MEGA 140 a powerful laser, while at the same time constant and very precise in the repetition of the shots.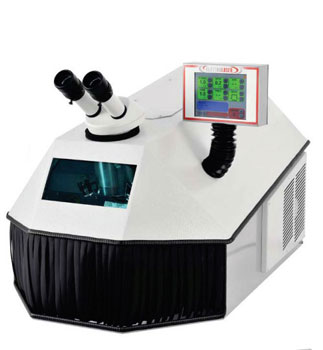 MEGA LASER APPLICATIONS
Easily weld precious metals and other, including platinum, titanium, gold,silver and palladium.
Repairs old jewellery perfectly.
Repairs mounting without having to remove the stones.
Repairs watches and other parts, even glasses.
Welds the elements using weld materials, and leaves them clear, sharp and without the need to clean again.
Repairs casting defects such as porosity or breakages, by simply welding those areas with solder wire.
NEW FEATURES OFFERED BY MEGA LASER
It's the first laser controlled by a digital microprocessor (D.S.P.)
Real time and automatic regulations of the power supply.
Double light LCD shutter.
40 Hz frequency
Automatic control of the laser lamp, with consequent automatic adjustment of the energy